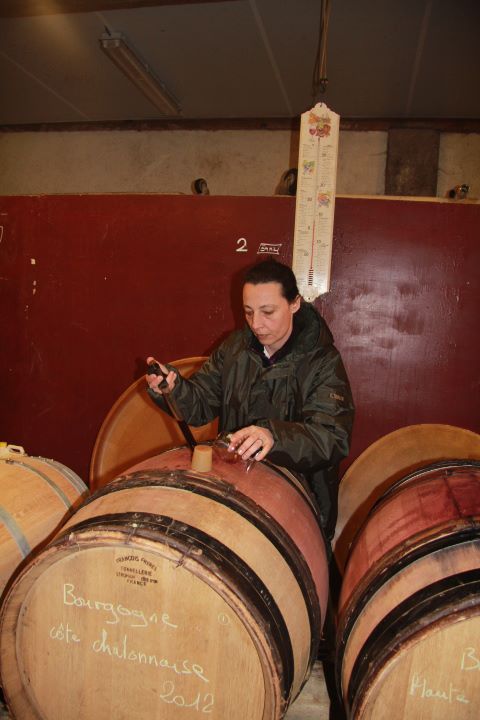 Burgundy has always been at the heart of Rosenthal Wine Merchant's identity. Over our 45 years of existence, we have witnessed seismic shifts in the market, as blue-chip wines that may have merely strained the wallet a few decades ago are today practically inaccessible to all but a miniscule and uber-wealthy few. While such deservedly coveted wines do comprise a small portion of our Burgundy portfolio, we have always taken great pride in seeking out wines from less heralded corners of the region. Not only are these Burgundies more accessible to a broader range of enthusiasts, but they paint a truer picture of the region; after all, love of only the most coveted crus is not a love of Burgundy, but a love of trophies.
We discovered Nathalie Richez through a bottle of her Bouzeron during a quick lunch in Nuits-Saint-Georges. Struck by its frankness and its satisfying depth, we arranged a visit for our next pass-through, and indeed both Nathalie and her simple setup proved to be a breath of fresh air. In a region dominated by the landed, Nathalie—not born into a winemaking family—built up her 12-hectare domaine from scratch beginning in 2011, acquiring small plots in unheralded appellations here and there as she could afford them. Nathalie is guided by her deep love of Burgundy, and while it must perhaps be tempting for a newcomer to stamp their wines with an abundance of personality, hers are egoless, unassuming, and strikingly transparent.
More on Nathalie Richez here.