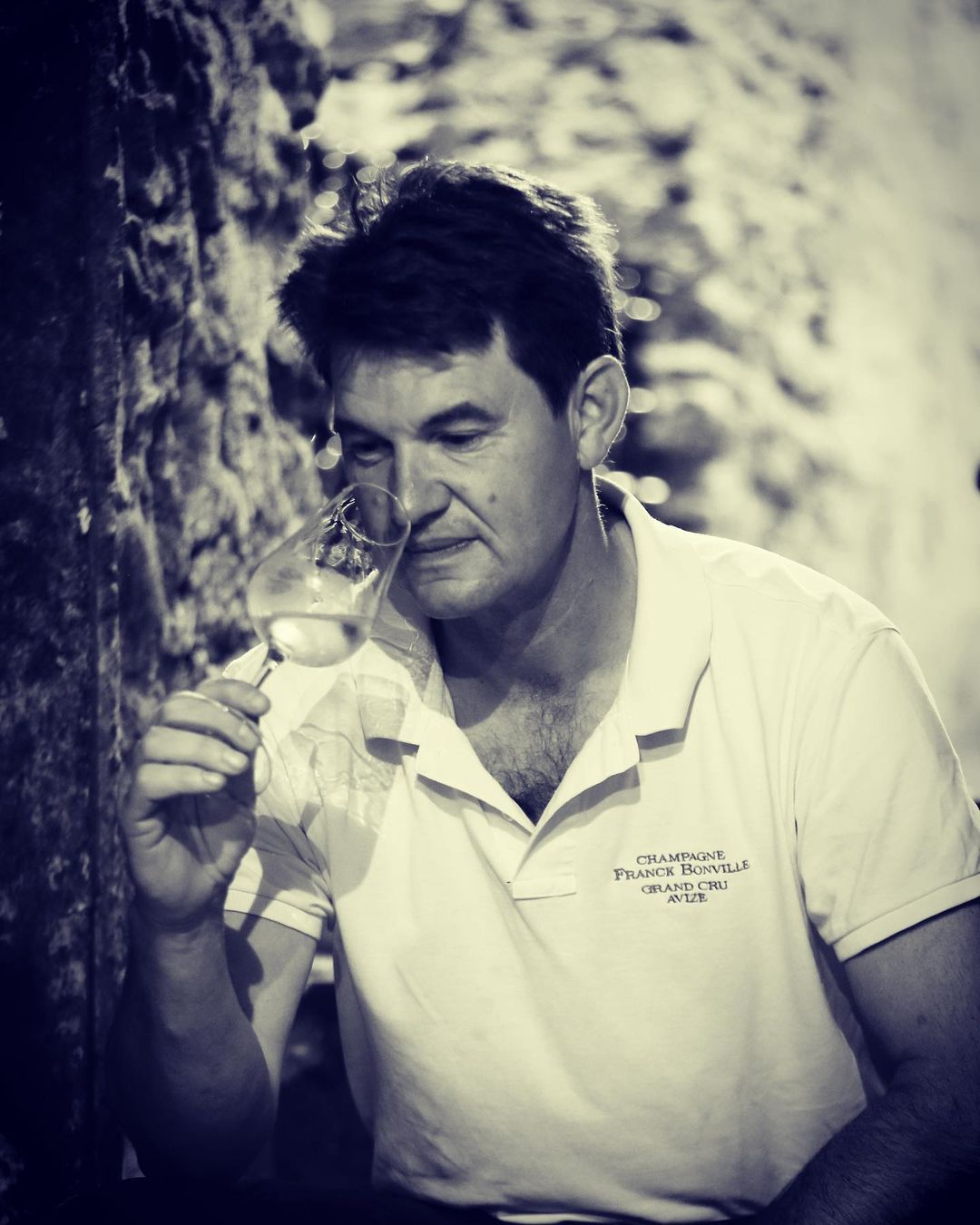 The great terroirs of Champagne's Côte des Blancs give birth to wines of well-deserved renown, and it is here—on the slopes of grand crus like Avize, Cramant, Le Mesnil sur Oger, and Oger—that Chardonnay (comprising 95% of the total vineyard area) achieves an unparalleled combination of finesse, power, and longevity. Of course, much of the fruit from these hallowed villages finds its way into the blends of the big houses, where their distinct characters are subsumed within the consistency-above-all nature of these massively scaled products. Thankfully, as in other subregions of Champagne, a growing number of vignerons are producing increasingly terroir-dominant wines, prioritizing the individuality of each cru and the variability of each growing season.
The Franck Bonville estate in Avize has been producing wine from their holdings in Avize, Oger, and Le Mesnil sur Oger for four generations, and today Olivier Bonville, along with his son-in-law Ferdinand Ruelle-Dudel, are guiding the 15-hectare domaine toward ever more precise and distinctive renderings of these terroirs. Currently certified Haute Valeur Environnementale, they have eschewed the use of chemical herbicides and pesticides for over a decade now, and they are currently converting their 77 assorted parcels to fully organic viticulture bit by bit.
More on Champagne Franck Bonville here.