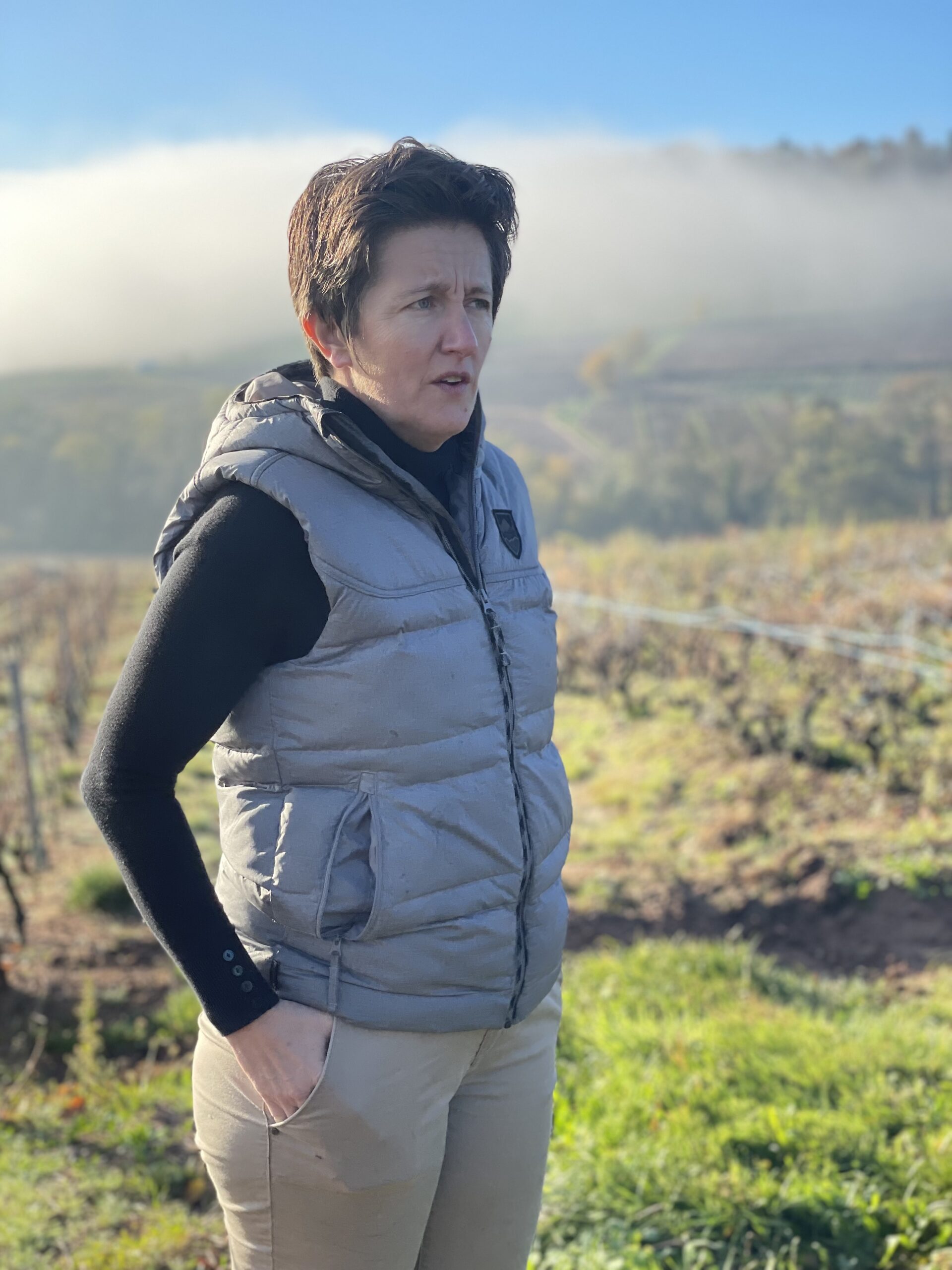 The ongoing renaissance of the Beaujolais has been a joy to behold. As more and more growers have adopted better farming practices, more thoughtful approaches to vinification, and an increased emphasis on site-specific bottlings, the immense potential of these bucolic hillsides has been unlocked to an unprecedented extent.
At the forefront of this movement is Anita Kuhnel, a former professional cyclist who launched her eponymous domaine with the 2015 vintage. The winery is located in Chénas, a stone's throw from the Fleurie border and the renowned Poncié vineyard, and today encompasses 18 hectares spread among the crus of Chénas, Fleurie, Morgon, and Moulin-a-Vent.
Anita's goal from the outset was to produce wines of minimal intervention that express site character with maximal clarity. Her staggeringly dense plantings—10,000 vines per hectare—range from 40 to 100 years old, providing her with enviable raw materials which she treats with utmost care, intervening with chemicals only to save a crop. She even uses a horse to plow her oldest holdings, a nod to the pre-technological era in which these vineyards were first planted.
More on Domaine Anita here.