"L'Esprit de l'Horizon", Côtes Catalanes Blanc
SKU HOEB
Thomas's "L'Esprit de l'Horizon" Blanc is a blend of 80% Macabeu (from 55-year-old vines) and 20% Muscat, vinified partially in concrete tank and partially in large oak (Stockinger, of course). Clocking in at a beautiful and digestible 12% alcohol, this is a wine of pure minerality—with bell-toll-clear, ringing notes of stones and powdered lime. The acidity is positively vivacious, and the finish is a long decrescendo of honey-tinged citrus fruits and deep rock. A sense of mineral-drenched extract lingers on the tongue for quite some time, almost mimicking tannin in its cling and resonance.
About Domaine de L'Horizon
Thomas Teibert founded the Domaine de L'Horizon in the Roussillon village of Calce in 2006, after meeting native star Gerard Gauby a year prior.
Learn more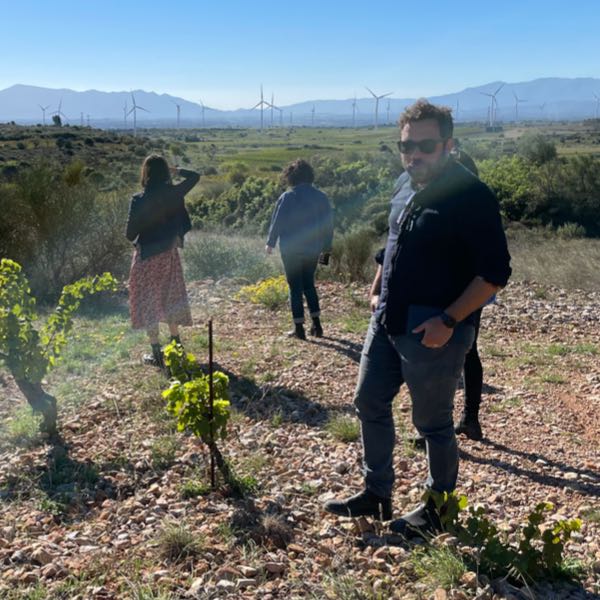 More from Domaine de L'Horizon