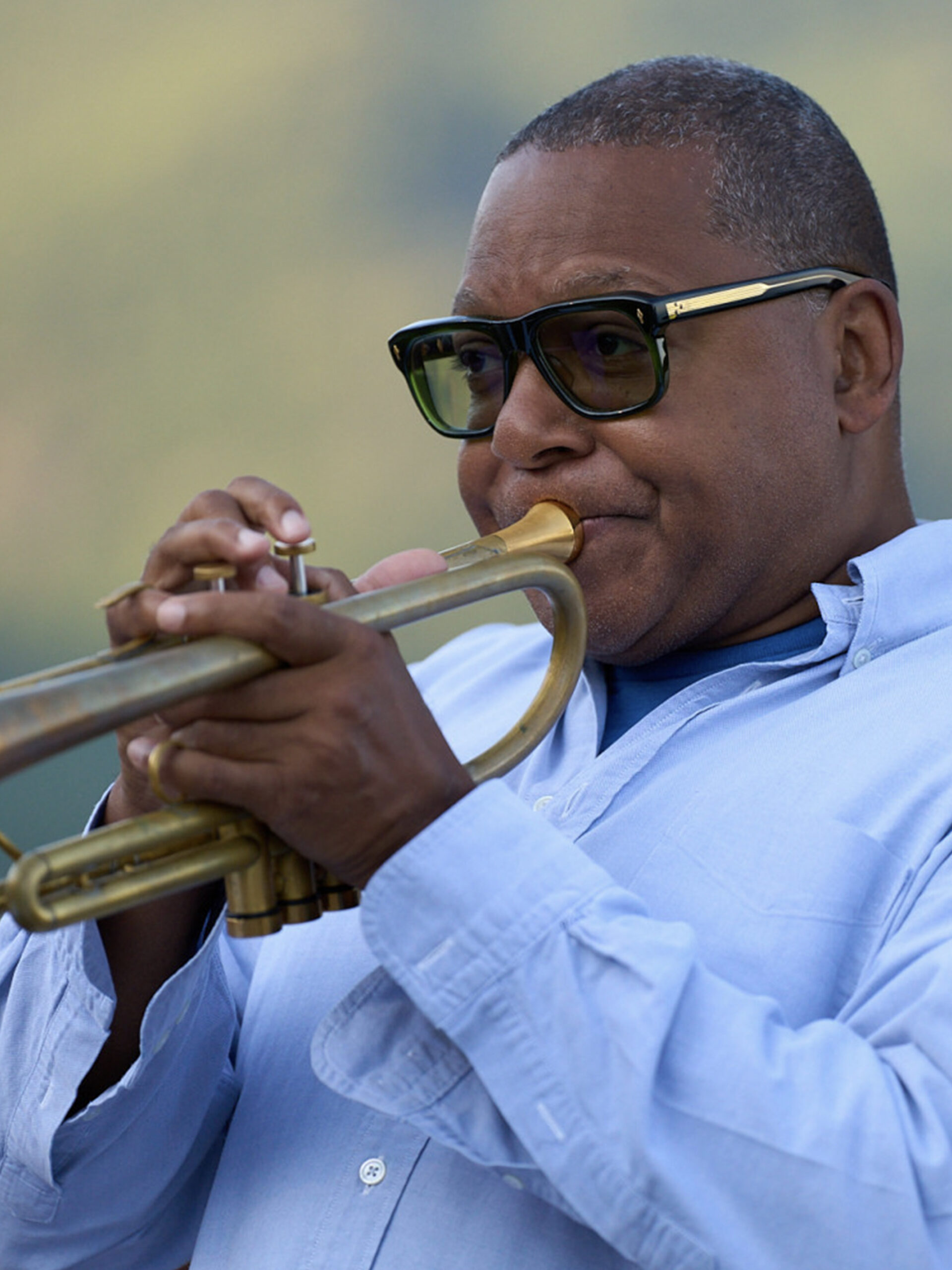 On Monday, May 1, world-renowned trumpeter and composer Wynton Marsalis joined four-time Emmy award-winner Randy Cohen at 10 Grand for a live broadcast of PERSON PLACE THING. As the managing and artistic director of Jazz at Lincoln Center, Marsalis has recorded more than 60 jazz and classical recordings, garnering him nine Grammy awards during his career. Marsalis is the author of six books, and is also the first jazz artist to also have been awarded the Pulitzer Price.
Pours of Domaine Bechtold's Cremant d'Alsace accompanied the conversation between Marsalis and Cohen as the sun set on the Manhattan skyline and East River from 10 Grand's panoramic perch. We invite you to pull up a chair to the experience; the full episode can be found on Randy Cohen's website here.
This event was hosted by The Neal Rosenthal Group as part of their series In Conversation@10Grand.
More on 10 Grand here.