---
Much has been made of Bordeaux's wine crisis in recent years. The reasons behind the malaise are many, and too complex to fully explore here, but in effect: significantly more Bordeaux is produced per year than is consumed—a trend that has been charting for decades and which has come to a rolling boil as of late. This downturn has disproportionately affected the "value Bordeaux" sector—that ocean of wine sold as Bordeaux AOC and Bordeaux Supérieur, as well as those far-flung and little-understood appellations in the larger Côtes de Bordeaux—but its effects are felt nearly everywhere in the region…
Except, it would seem, with the Amoreau family. Owners of the legendary Château Le Puy for over 400 years, the Amoreaus stayed the course during Bordeaux's shift in the late 20th century toward increased extraction, new oak, and technological interference, continuing as they always had to produce hauntingly pure wines from their biodynamic polyculture using a minimum of cellar interventions. Paradoxically, what perhaps felt old-fashioned in Robert Parker's heyday eventually came to feel positively revolutionary, and while Le Puy has long had a devoted following at home, its export markets have blossomed as drinkers of a new stripe—hungry for wines of personality and naturalness—have had their minds blown by a style of Bordeaux they hadn't even imagined possible.
Although the fortunes of many vignerons in this storied region are shrinking, the Amoreau family, alongside their visionary director of operations and co-owner Harold Langlais, have expanded their footprint in their corner of the Côtes de Bordeaux over the past decade. In 2012, they acquired Closerie Saint Roc—a property less than a kilometer from Le Puy with the same Asterie limestone bedrock—and today they produce several Bordeaux of riveting beauty there, all in the manner of Le Puy's famous "Barthélémy," vinified and bottled separately according to soil type.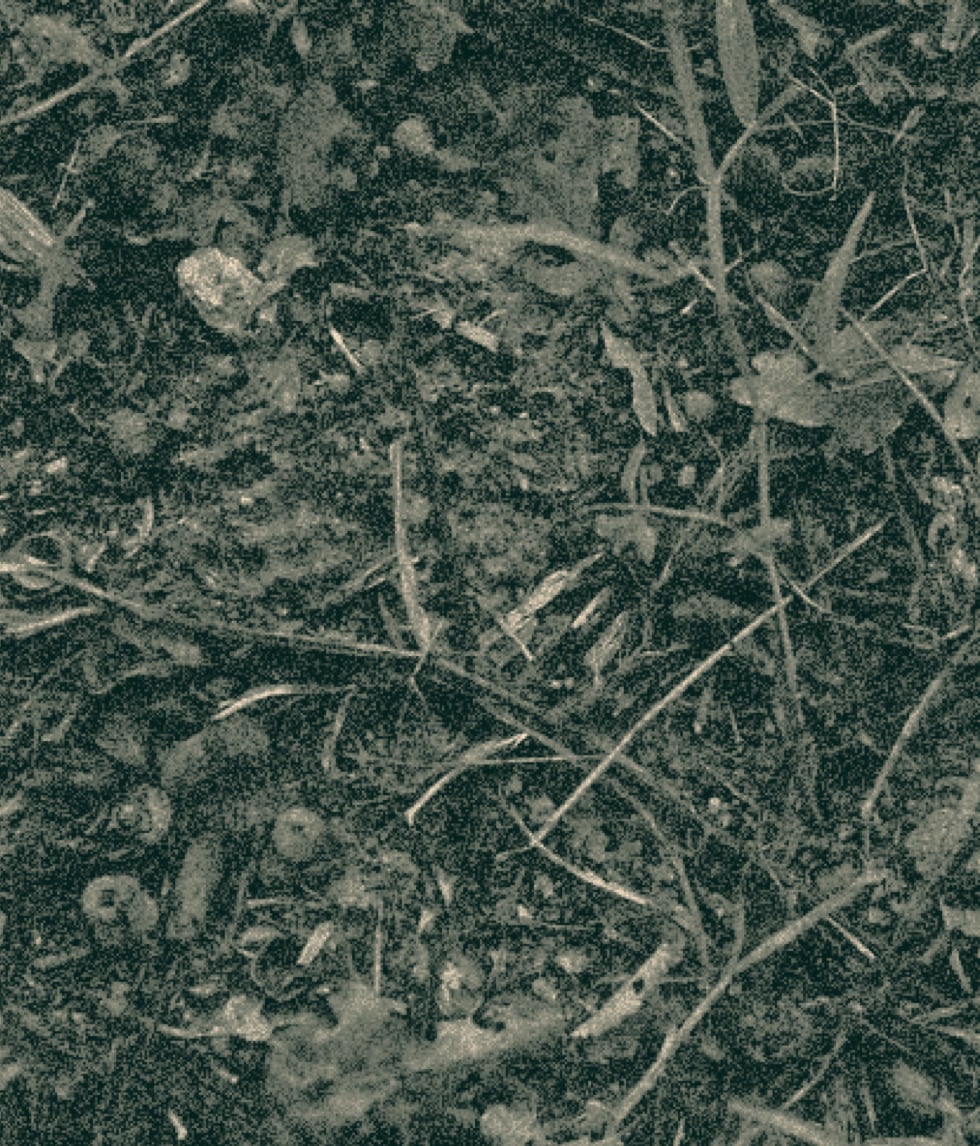 The family's most recent acquisition is a real doozy. Back in 1984, a local named Régis Moro left his career as a painter and returned to his roots, purchasing a property called Vieux Château Champs de Mars which straddles the Côtes de Francs and Côtes de Castillon appellations. An old friend of Jean-Pierre Amoreau, Régis similarly eschewed chemical treatments and modern gadgetry from the outset, obtaining organic certification with the 2008 vintage and biodynamic certification in 2013. While Moro's star rose gradually on the home front—he was named "Winemaker of the Year" by the French newspaper Le Point in the early 2000s—large-scale commercial success eluded him. By the late-2010s, the winery was in mild disrepair, and the vineyards, still beautifully tended, were rife with missing vines, yielding a mere 15-20 hectoliters per hectare as a result. The Amoreaus saw an opportunity to help an old friend and to produce wine from a different terroir—the Moro vineyards have more sand and silt than Le Puy, with less of a reddish cast to the soil—and they bought the property in early 2022.
While an Amoreau-produced Pelan will not be released for several years—2022 will be the inaugural vintage—the purchase package of this fixer-upper included an incredible surprise: lurking below the cellar's main floor was a host of older vintages, stored perfectly since their inception. And we're not talking about a few bottles of this and that; these are proper stocks—many hundreds of bottles of wines of real character and charm that, symptomatic of Bordeaux's troubles, simply never found a home—until today.
During our most recent visit with the team at Le Puy, we excitedly tasted through a near-unbroken vertical of Pelan vintages, from 2015 back to 1999, and the magnitude of this unexpected bounty revealed itself to us more and more with each passing bottle. While Pelan presents a bit more broad-shouldered—Moro employed traditional punch-downs, in contrast to Le Puy's distinctive "infusion" method—a deep kinship is evident between Pelan and Le Puy's flagship "Emilien" bottling. Pelan may not be quite as ethereal and seamless as Emilien, but in its vibrant fruit, its foregrounding of savory mineral elements, and its absence of flash and flab, it feels uncannily familiar; after all, the vineyards are a mere three kilometers south of Le Puy's, and the wines were birthed in a similar spirit. Here, then, is the old, true, haunting style of Bordeaux that made the region famous, yet which is so rare to encounter these days.
Closerie de Pelan encompasses 42 total hectares, most of which—besides a small parcel of Sauvignon Blanc—are planted to roughly 75% Cabernet Sauvignon, 20% Merlot, and 5% Petit Verdot, at altitudes of 50 to 80 meters. Soils here are variegated and diverse, with more sand and silt than at Le Puy, which is situated higher (100 meters and above) and contains a greater presence of Asterie limestone than Pelan. The Le Puy team is currently refurbishing the cellar and planting vines to fill in the rows' many gaps, and they will, of course, continue the biodynamic farming Régis began over a decade ago. Régis' son Sébastien is on board full-time at Pelan, working alongside Harold and the Amoreaus and helping continue his father's legacy; his name will appear on the estate's front labels as well.
For the launch of Closerie de Pelan, we will focus on Régis' earliest available vintages, rolling out a series of wines encompassing vintages between 1999 and 2009; the ample stocks of 2010 to 2015 will be released at a later date, followed at a similar interval by the first Amoreau-produced vintage of 2022. Immediately following their purchase, the Le Puy team opened 50 bottles of each library vintage of Pelan to ensure the viability of the wines and corks; only the 2001 showed any cork issues, and that vintage was recorked last year, whereas all other vintages are presented under their original corks. Every bottle has been adorned with an elegant, redesigned label and a light-red wax capsule, and the wines will ship in wooden 12-packs à la Le Puy.
Farming
Treatments
Ploughing
Soils
Vines
Yields
Harvest
PURCHASING
Fermentation
Extraction
Chaptalization
Pressing
Malolactic Fermentation
Élevage
LEeS
FINING & FILTRATION
SULFUR