---
Gilles Gasq, our friend and proprietor of the Domaine La Manarine, situated on the Plan de Dieu in Travaillan and the source of our principal Cotes du Rhone, introduced me to Jean-Paul Versino, owner of the Domaine Bois de Boursan in Chateauneuf-du-Pape, a couple of years ago. Gilles, who besides running his own small domaine, has been second in command for many years to Paul Jeune at the Domaine de Monpertuis in Chateauneuf has known that we have been searching for several years to access another source in the Chateauneuf appellation dedicated to producing the most traditional wines of the region. At Gilles' suggestion, we had lunch one day with Jean-Paul Versino at the Bois de Boursan, tasted a few current and past vintages and discussed the general state of the US market. The wines were impeccable and very much in the style that we sought … honest, without pretension, rich with the ripe, sweet tannins from the skins and pips of organically-grown grapes. We left Jean-Paul with the sentiment that we would be delighted to represent the Bois de Boursan when he determined the moment was appropriate. We spoke again during the early part of 2012 and agreed to begin our collaboration.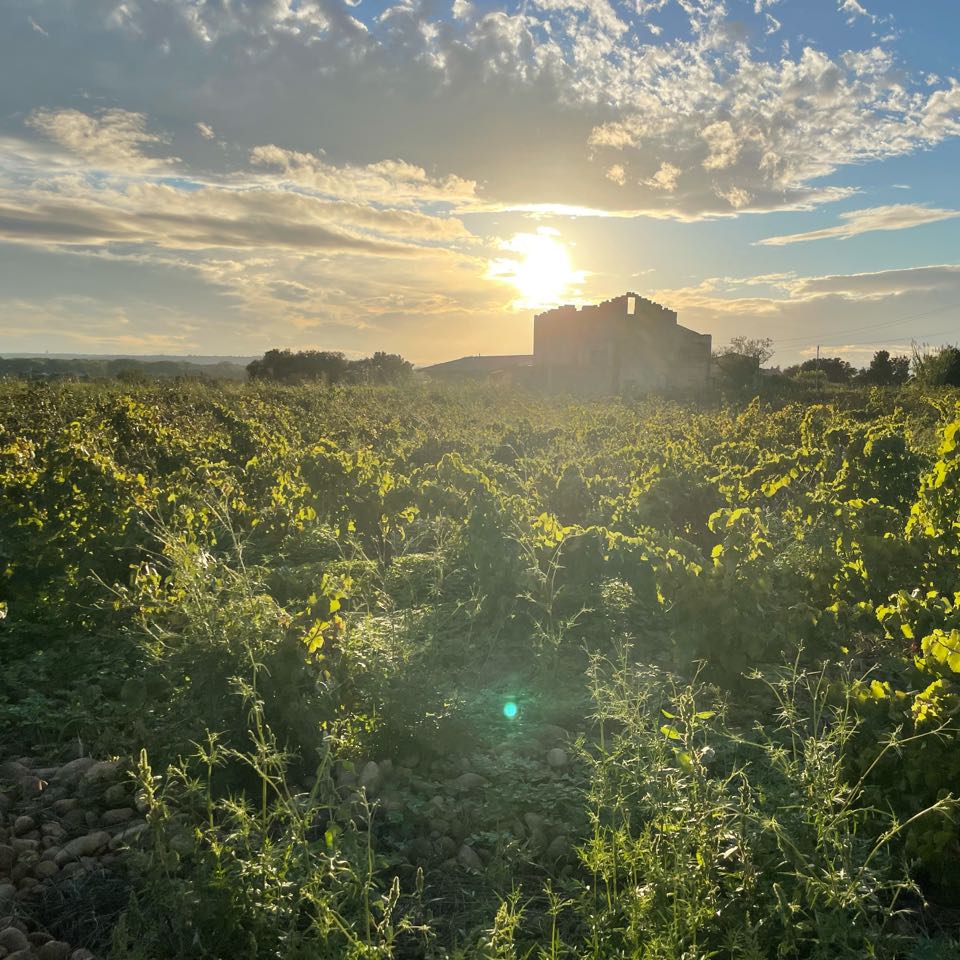 The average age of the vines is in excess of fifty years. The domaine is worked organically without the use of chemical fertilizers or pesticides.
The Bois de Boursan, founded in 1955 by Jean Versino (Jean-Paul's father), is a ten-hectare domaine with the entirety of its vineyards situated within the confines of the village of Chateauneuf-du-Pape. Working all of the permitted thirteen cepages for the appellation, the Versino family manages twenty-seven separate parcels of vineyards. The average age of the vines is in excess of fifty years. The domaine is worked organically without the use of chemical fertilizers or pesticides. Further, the vinification is traditional to its core: the grapes for the red are not destemmed, the cuvaison extends for at least three weeks and the elevage in wood of varying size and age is eighteen months or longer. The wines, both red and white, are ageworthy.
Farming
Certified organic by Ecocert
Treatments
Copper sulfate only
Ploughing
Annual ploughing to maintain vineyard health
Soils
Limestone-clay subsoils beneath river stones (80%) and
sand (20%)
Vines
Trained in Gobelet and planted at 3,000-4,000 vines/ha, vines range from 35 to 115 years old.
Yields
Controlled through severe winter pruning and debudding
Harvest
Entirely manual into small cagettes, usually from mid-September to early October
PURCHASING
Entirely estate fruit
Fermentation
After c. 10-20% destemming, red wines ferment spontaneously in concrete vats and stainless-steel tanks. Cuvaison lasts 20-25 days. White wines ferment spontaneously in enamel vats.
Extraction
Red wines seem pumpovers during cuvaison.
Chaptalization
None
Pressing
Vertical basket press
Malolactic Fermentation
Spontaneous for red wines, in concrete vats and stainless-steel tanks following alcoholic fermentation, blocked by temperature for white wines
Élevage
Red "Tradition" Châteauneuf du Pape spends 24 months in foudres. Cuvée des Felix spends 24 months in neutral oak demi-muids. White wine spends 6 months in enamel vats.
LEeS
Wines remain on their gross lees for 4-8 weeks.
FINING & FILTRATION
White wine is fined with bentonite and unfiltered. Red wines are unfined and unfiltered.
SULFUR
c. 20 mg/l free