In the rolling hills of Austria's Thermenregion, just 20 minutes south of Vienna, the Stadlmann family has tended the vine since 1780. Eighth-generation Bernhard Stadlmann, who took the reins from his father Johann with the 2006 vintage, holds three doctoral degrees, but he chose ultimately to dedicate his life to continuing and refining the traditions established by his long chain of predecessors. And Bernhard's wines—complex, distinctive, and saturated with a sense of place—spoke immediately to our sensibilities.
Although the Thermenregion's global popularity is eclipsed by that of the Wachau, Kamptal, and Kremstal regions, it was here that Austria's most prized wines were produced historically. Stadlmann owns 20 hectares of vines in 35 separate parcels in the northern sector of the Thermenregion, a chain of gentle east-facing slopes with soils of varyingly mixed limestone and clay. (If this topography brings Burgundy to mind, that is no accident: Cistercian monks brought Burgundian varieties to the Thermenregion in the late 12th century, surely sensing a certain kinship with the lands from which they had come.) Wines produced from the indigenous Rotgipfler and Zierfandler varieties were favorites of the Habsburgs, and although the Paris Exposition of 1855 is perhaps better known for sparking Bordeaux's classification system, it was actually a Rotgipfler from the Thermenregion that took first prize at the fair.
While the Stadlmann family produces outstanding examples of Grüner Veltliner (which assumes a lovely saltiness in these limestone soils), Weissburgunder, and Pinot Noir, they are most renowned for their riveting and age-worthy Rotgipfler and Zierfandler. Only about 120 hectares of Rotgipfler and 75 hectares of Zierfandler still exist in the Thermenregion, and Stadlmann is their clear standard-bearer, having perfected the management of these finicky varieties through accumulated generational wisdom. Zierfandler, though capable of articulating site with startling precision, is naturally low-yielding, and prone to rot due to its compact clusters of thin-skinned berries. Rotgipfler (named for its red ("rot") shoots), on the other hand, must be carefully managed to avoid overproduction, and loses acidity quickly once it achieves phenolic ripeness. And these varieties' late-maturing nature, a result of the daily cooling winds which descend eastward from the nearby Alps, only serves to increase the possibility for calamity during the lengthy growing season.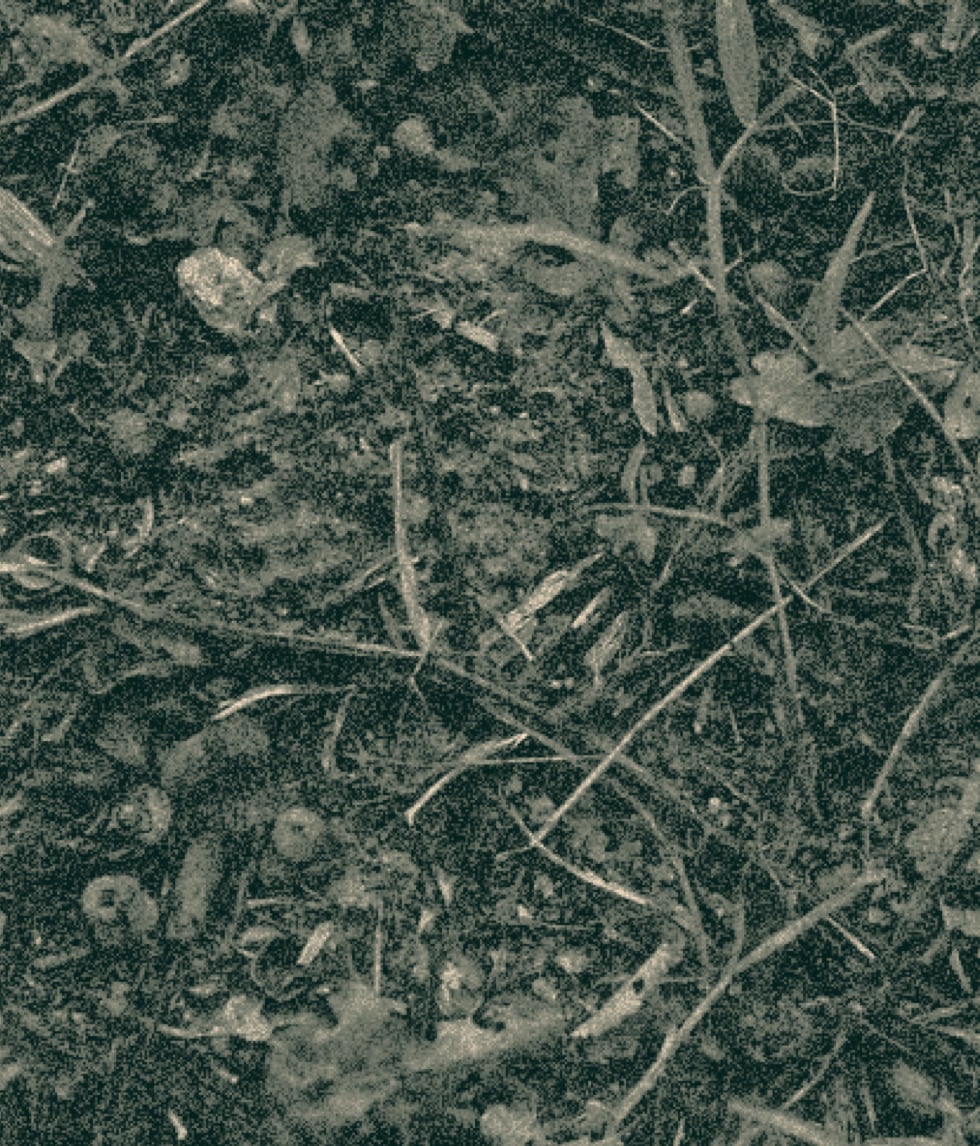 In Stadlmann's hands, however, these obscure varieties attain a gravitas that places them among the great white wines of Europe, and Bernhard's fastidious irrigation-free and chemical-free farming (certified organic since 2006 and practicing biodynamic more recently) and hands-off cellar approach allow his wines to articulate their sense of place with clarity and power. Ripe bunches, always harvested by hand, are pressed whole-cluster and fermented spontaneously in distinctive 18-hectoliter casks made of local oak from the forests around Vienna; the wines are racked off their gross lees after fermentation, spending ten to twelve months in these same casks resting on their fine lees before bottling. These traditional casks, all of which are at least 30 years of age, promote efficient settling of the lees, allowing Stadlmann to eschew fining and to bottle with only a gentle non-sterile filtration; they also allow the Rotgipfler and Zierfandler to achieve a textural expressiveness impossible in stainless steel's anaerobic environment. Malolactic fermentation is never blocked, but it occurs in fewer than ten percent of the wines and is always allowed to complete if it begins; and because Bernhard employs indigenous yeasts and prefers not to interfere with the wine during the aging process, his Rotgipfler and Zierfandler typically end up with four or five grams per liter of residual sugar—a texture-enhancing amount that rarely manifests as a sense of actual sweetness.
Notably, while many Austrian growers produce bottlings of various ripeness levels from the same plot each vintage, Stadlmann has always issued forth a single wine per site, harvested at what they believe is the correct moment to capture the characteristics of vineyard and growing season—typically around mid-October. (Bernhard spent a brief period in the Côte de Beaune, and as he stated cheekily in an interview with Levi Dalton in 2015, "When I worked in Burgundy, we made only one Montrachet and only one Chevalier-Montrachet.") Charming in their youth but capable of aging for decades, Stadlmann's wines are textural masterpieces which eschew the dominant Austrian paradigm of stainless-steel-fostered digital clarity in favor of a profoundly harmonious layered character.
Farming
Treatments
Ploughing
Soils
Vines
Yields
Harvest
Sourcing
Fermentation
Extraction
Chaptalization
Pressing
Malolactic Fermentation
Élevage
lees
Fining and Filtration
Sulfur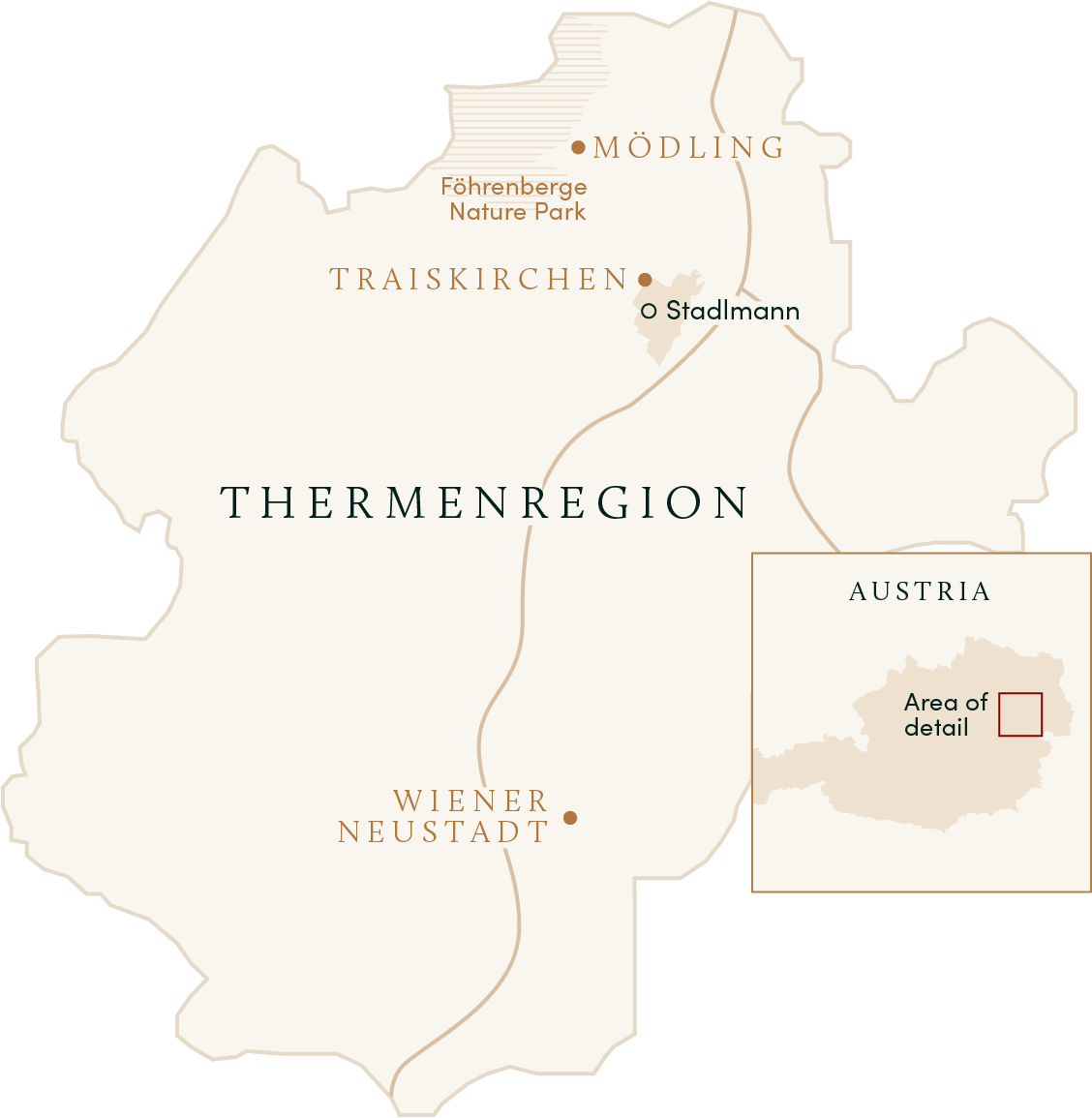 Optional caption text here lorem ipsum