Cidre du Pays d'Othe, "Brut Tradition"
SKU FHCB
La Ferme d'Hotte's Brut Tradition is produced from the main four apple varieties of the farm, which are pressed immediately after harvesting, then fermented spontaneously in stainless steel. Bottled for secondary fermentation several months after the harvest, the bubbles are formed via the addition of a small amount of unfermented and unfiltered apple juice to the still-sweet cider just before being capped. The finished product ends up with about 25 grams per liter of residual sugar, a super-low pH of 3.3 to 3.5, and a natural alcohol level of 6.5%. The flavor profile of the "Brut Tradition" is explosive and expansive—a rush of tangy apple flesh, intermingling low tones of fresh caramel with intense, almost prickly spices, and shot through with an unmistakable note of gunflint. The cider's supple sweetness and bristling acidity are intertwined beautifully, putting one in the mind of a great Vouvray "Sec-Tendre," yet with an irresistible thread of gusty rusticity.
About La Ferme d'Hotte
This was indeed cider that spoke to our sensibilities: vivid and non-confected in its fruit character, bracing in its acidity, and evocatively rustic, with a commanding mineral presence on the palate.
Learn more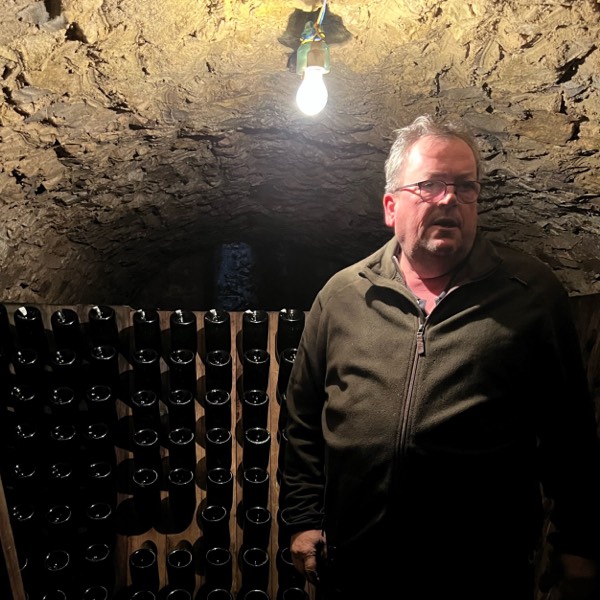 More from La Ferme d'Hotte