Old wine guides write off the department of the Aube—situated well southwest of Epernay and Reims, closer to Chablis than to the traditional "heart" of Champagne—as a second-rate zone, following the lead of the big houses who pushed in the early 1900s for the Aube to be excluded from classification. (Ironically, these same grandes marques have never had a problem purchasing vast quantities of Aube fruit for inclusion in their macro-cuvées.)
Recent decades have seen an explosion of grower-bottled Champagnes from the Aube, although as elsewhere in the region these still comprise a strong minority. With its noble Kimmeridgian soils, the Aube—particularly in its primary viticultural zone of the Côte des Bar—can produce wines of striking mineral clarity and power. That vinosity, which a young generation of growers in the Marne now seeks to capture in their wines, comes naturally to the Aube, and while their frankness may run counter to the more frou-frou sensibilities perpetuated by the big names up north, Aube wines are manna for those who prize individuality and sense of place.
We live in the era of the "superstar winemaker," and it is perhaps easy to forget that for most of its history viticulture has been simply an extraordinarily taxing form of subsistence farming. Before the appellation system, before mechanization, and before the possibility of easy travel, Louise Brison eked out a modest living from a few hectares of vines in her home village of Noé-les-Mallets in the Côte des Bar. The family trade sustained the Brisons through the tumult of the 20th century, and Louise's grandson Francis began estate-bottling a portion of their fruit in 1991. Today, Francis' daughter Delphine looks after the family's 15 hectares, and since taking the reins in 2004 she has converted fully to organic viticulture—practicing since 2011 and certified since 2017.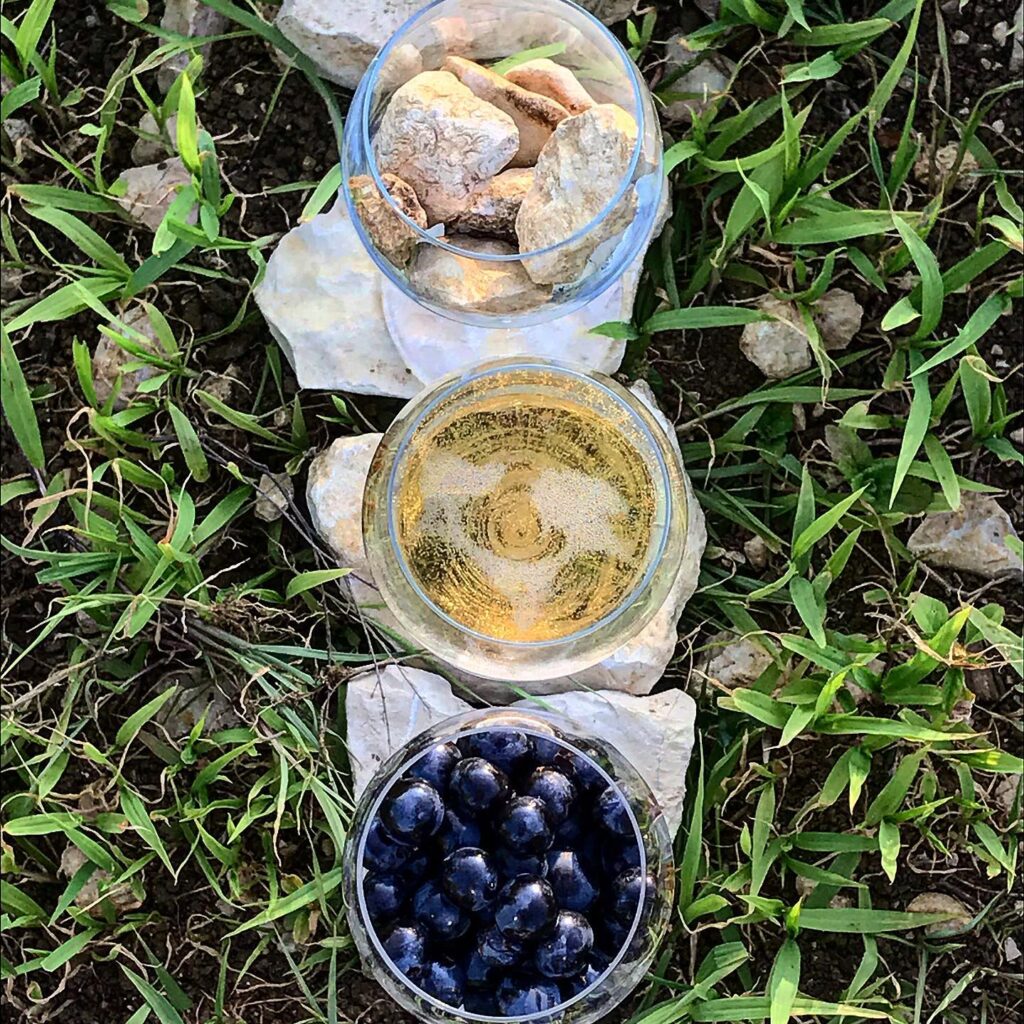 Louise's tenacity lives on in Delphine, who produces astonishingly vibrant wines with a total absence of ornamentation. All her Champagnes are single-vintage and zero dosage, and she ages all her vin clair in used barrels for nine months before bottling for secondary fermentation. Five years is the minimum stint sur latte for Delphine's Champagnes, but due to an absence of malolactic fermentation and to the mineral fortitude of the terroir they read as direct and driving rather than excessively autolytic. Furthermore, Delphine has no patience for the fanciful nomenclature which plagues so much Champagne even from small growers, instead choosing straightforward names for her cuvées: "Chardonnay de la Côte des Bar," "À l'Aube de la Côte des Bar," and so forth.
Delphine's wines capture the best qualities of great Aube Champagne, achieving an extraordinary balance of delicacy and power. Sleekly elegant yet with pronounced musculature, they wear their absence of dosage not as austerity but as mineral directness, and their acidity is clean and pert without being aggressive. With only half of her fruit currently estate-bottled, Delphine has plenty of room to grow her footprint, and we are thrilled to have begun a partnership with an estate that is certain to be a leading light of the region in the coming years.
Farming
Soils
Harvest
purchasing
Fermentation
Malolactic Fermentation