Primitivo di Manduria Riserva
SKU ATPR
Attanasio allocates a small portion of his Primitivo harvest to the production of a Riserva, making a maximum of 2,000 bottles per vintage. Like the workhorse above, this wine spends its first 12 months in steel, and is then transferred to 225-liter barriques; after one year, Alessandro selects the very best barrels to be bottled as the Riserva, keeping them in these barrels for an additional year, then moving them to tiny 114-liter barrels for a third year of barrel aging. The Riserva ratchets up the tobacco and earth elements of the basic bottling, and the fruit, though just as luscious, rises up through the wine more reservedly and with less explosive force, creating an overall impression of greater complexity.
About Giuseppe Attanasio
Intense ripeness as a true expression of terroir is vastly different from intense ripeness as an end goal of winegrowing and winemaking, and in wines such as Attanasio's it is simply a fact of nature—and just one part of a riveting whole.
Learn more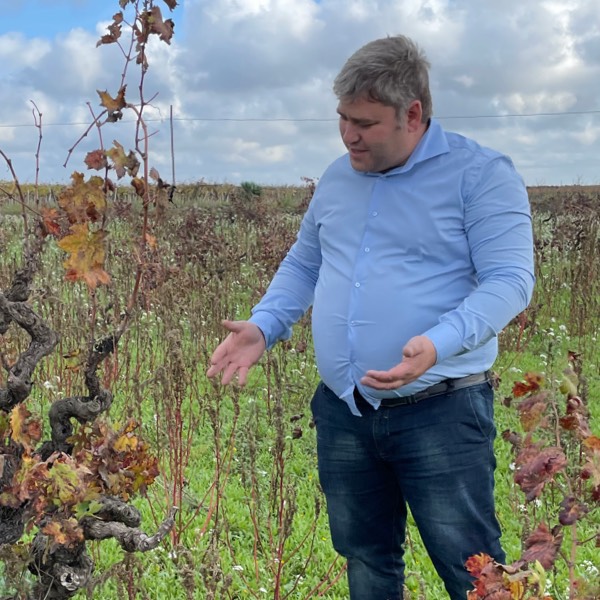 More from Giuseppe Attanasio