"Terre de Jonquières", Terrasses du Larzac
SKU GOR
Previously known as "L'infidèle", this wine is the historic cuvée of the domaine. It is a blend of all the regional grapes – Grenache, Syrah, Mourvèdre, Cinsault and Carignan. The Goumards make choices in the vineyard and in the cellar that will emphasize finesse and freshness in this bottling, allowing for full expression of the fruit. The grapes are partially destemmed. Temperature is rigorously controlled. The cuvaison can extend for as long as six weeks with frequent remontage. Aging takes place mostly in older demi-muids and each grape variety undergoes the primary stages of the élevage separately. Based upon a series of ongoing tastings, the Goumards determine the final blend.
About Mas Cal Demoura
Isabelle and Vincent are committed to producing wines that respect the environment from which they come, and express both their terroir, and the personality of the winemaker.
Learn more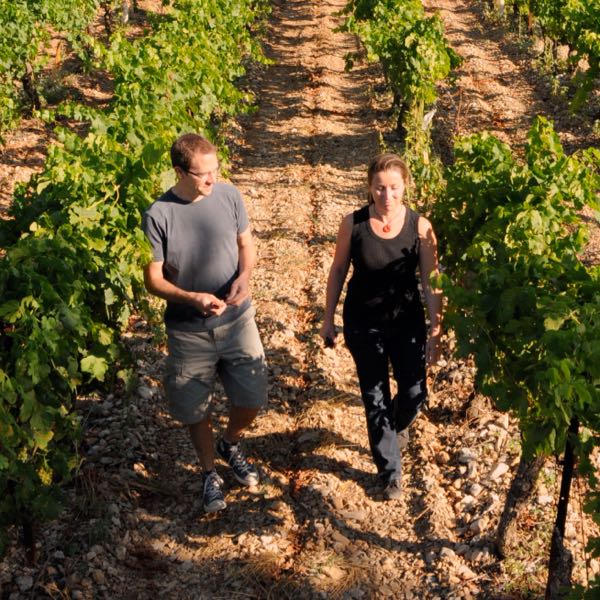 More from Mas Cal Demoura