Savigny-lès-Beaune Rouge
SKU COSV
Pierre refers to this wine as "le chat", a nod to its feline grace and silky subtlety. it sees a mere 10% new barrels, and provides a terrific encapsulation of the Cornu house style: deep, ripe, and rugged, with a pronounced element of earth and plenty of spice—albeit on a less-structured frame than its brethren from Cornu's more firmly built appellations. The Savigny is supple and generous, with an underlying succulence derived from its vibrant acid-fruit interplay.
About Domaine Edmond Cornu & Fils
The Cornu family settled in the town of Ladoix in 1870 and established the domaine in 1875.
Learn more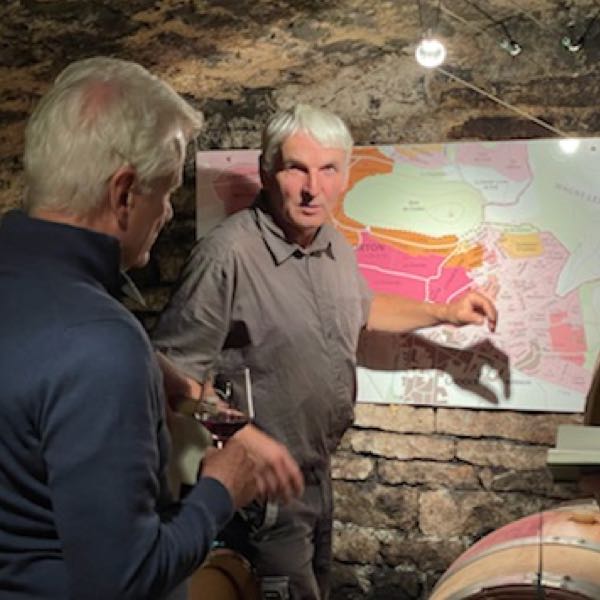 More from Domaine Edmond Cornu & Fils