Ladoix Rouge 1er Cru, "Le Bois Roussot"
SKU COLR
Always the most forward and seductive Ladoix in the Cornu cellar, Le Bois Roussot sits high on the slope, adjacent to grand cru Corton-Rognet and facing southeast down toward the village of Ladoix itself. Pierre's light hand with oak—only 25% new here—allows for full visibility of the wine's fireworks display. Luscious and with a hint of savory wildness, it's wide-open even at a youthful stage, with ultra-fine tannins and a long, controlled finish. Le Bois Roussot is a classic red Burgundy that captures the exceptional combination of black and red fruits that mark the best wines of Ladoix, the place where the Côte de Nuits merges with the Côte de Beaune.
About Domaine Edmond Cornu & Fils
The Cornu family settled in the town of Ladoix in 1870 and established the domaine in 1875.
Learn more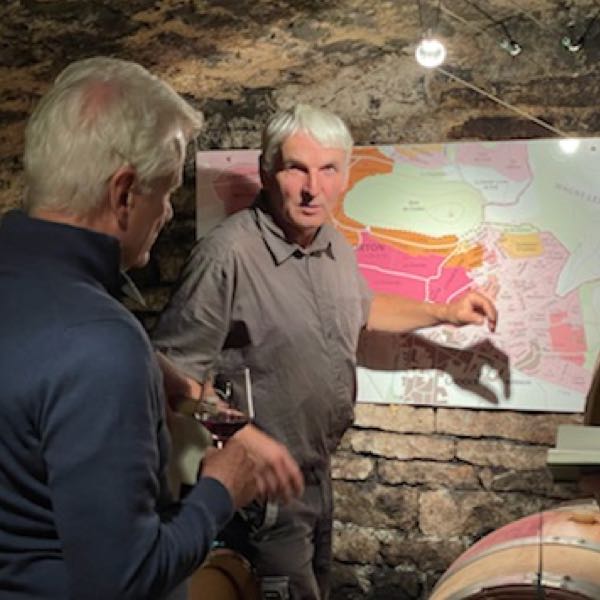 More from Domaine Edmond Cornu & Fils